Consumer BCI technology is distinct from normal BCI technology in that it has a different set of priorities. BCI technology was for a long time restricted to research labs, and was cost prohibitive for any consumer purpose. With the maturing of EEG technology and new manufacturing processes for electrodes, a consumer-level price point is now achievable. For a more general background of BCI technology see here. Some Advantages/Drawbacks are taken from the EEG page .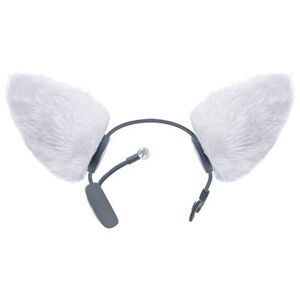 Purpose/Priorities
Edit
Be available for a  cost accesible to the average consumer.
Read brainwaves and use them to provide reliable input into a computer.
Determine emotional response through brain waves.
Display real-time EEG data.
Easy to use with dry electrodes.
Advantages
Edit
Low-Cost (Neurosky Mindwave available for under $100). [1]
Non-invasive, consumers do not want a surgically implanted prothetic for what is an entertainment device.
Easy to use, normally implemented in an ergonomic headset design
Well understood from its long history in the medical field
Brings theraputic effects to the mass market (Meditation improvement, sleep pattern checking).
Available at different levels of complexity/price to suit individual needs.
Drawbacks
Edit
Quality of data is low compared to semi-Invasive (ECG) and invasive (Neuroprosthesis) methods.
As a result, limited output channels (with bad data, trying to use too many channels will lead to overlap of commands and decrease in reliability of BCI).
Accuracy of raw data with regards to actual nature of signals is disputed (separate to low quality of data, as training can hide this problem for gaming/control purposes, however for any diagnostic application, a device such as that in the video is completely useless). This is also a result of our limited understanding of brain waves .
Safety issues still exist, and cost-cutting can increase risk.
Main Brands
Edit
Neurosky - Low cost C-BCI targeted under $100
Emotiv Systems -- Mid-range C-BCI at the $500 price range
g.tec - High cost C-BCI at the $10,000 price range
The flagship product for each brand (Neurosky Brainwave, Emotiv Insight, g.tec Intendi.x) will be tested in the Engineering design process to place a quantitative evaulation on their respective quality.
Below is a quick summary of the key specifcations of three major C-BCI products.
No. of Electrodes
Number of Output Channels
Accuracy (compared to medical EEG).
Cost
Raw EEG available
Neurosky Brainwave
1
2
96% [2]
$99
Y
Emotiv Insight
5
4
Not Given
$500
N
g.tec IntendiX

Variable -

Full 10-20 Mapping available.

8
98% [3]
$12,000
Y
References
Edit